Welcome to HealthyTOKYO
Japan's CBD Pioneer and Vegan Innovator
Japan's CBD Pioneer since 2016
HealthyTOKYO was established in 2011 with the mission to provide all you need to stay healthy in Japan. We are relentless about providing the finest products and services to keep people healthy and happy. We never compromise on ingredients or process.
HealthyTOKYO is a company of many firsts. We are a pioneer in the Japanese CBD market, having launched our first CBD products back in 2016. HealthyTOKYO is the first company in the world to sell CBD in an airport. We established the first retail CBD specialty store in Japan and are the first company in Japan to open a dedicated CBD factory.
All HealthyTOKYO CBD creations are crafted with the finest ingredients available, including cannabinoids extracted from organically farmed hemp. Our formulations are original and always made in Japan. We double test to assure quality and compliance – First when importing the raw materials and then again with each lot that we create. HealthyTOKYO strictly adheres to all Japanese legal requirements for procurement, production and marketing. We want to be absolutely sure we provide you with everything that we promise.
HealthyTOKYO has carefully crafted several CBD collections, each designed and formulated for your specific needs.
All of our offerings are available online, in the HealthyTOKYO CBD Shop and Cafe locations and in a select number of prestigious partner retail locations.
Find HealthyTOKYO Locations
Shop Online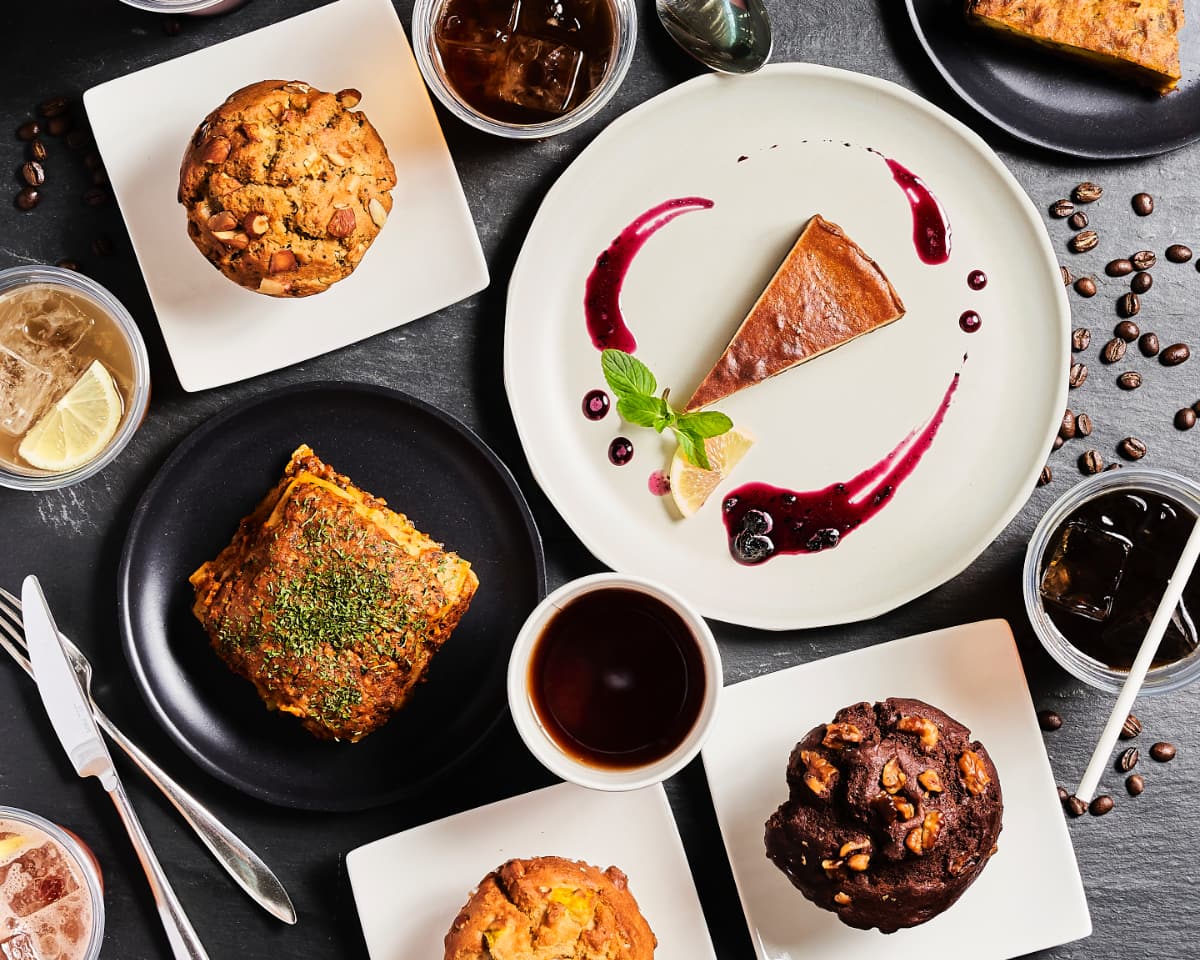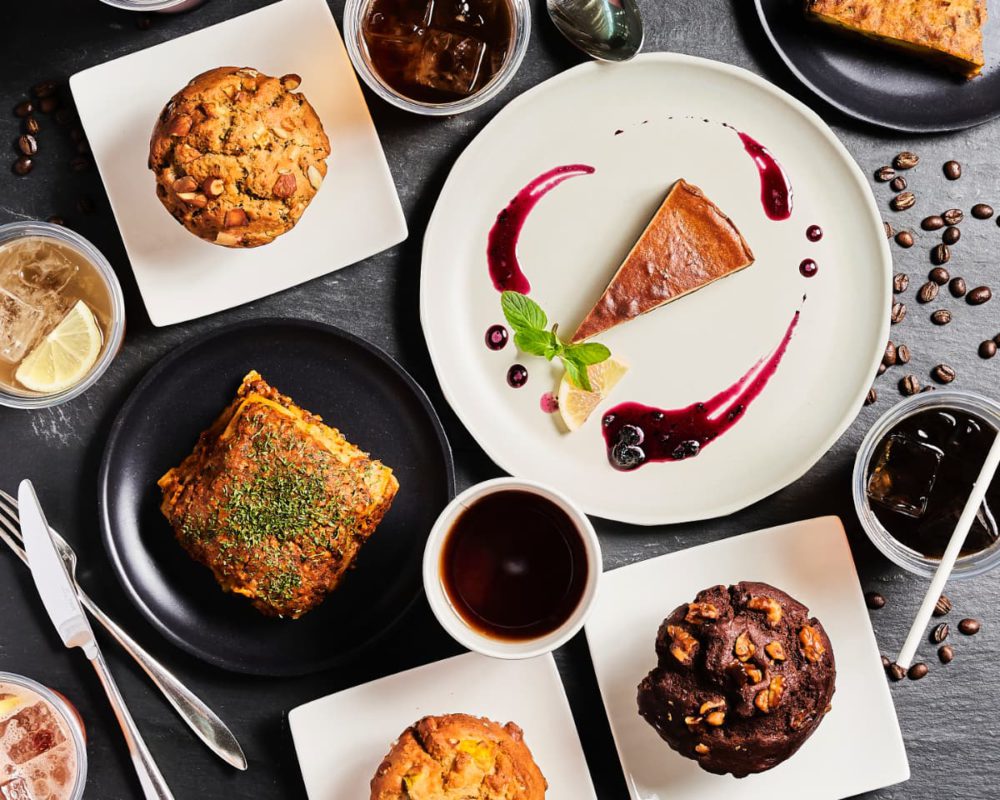 Visit one of our locations to experience
When HealthyTOKYO opened in Haneda Airport in 2018, it was the first time visitors in any Japanese airport could enjoy a 100% Vegan Cafe. This location has been honored with the "Airport Food & Beverage Award for Best Health-Centered or Vegan Offer of the Year, Regional Winner Asia Pacific".
From those early days we have grown steadily with shops throughout the Greater Tokyo Area, and continue to expand. HealthyTOKYO's numerous cafe shops are situated in popular areas where you can relax and enjoy inside or on our outdoor terraces.
HealthyTOKYO locations offer all vegan CBD infused drinks and sweets, with gluten-free options. Our vegan CBD chocolates, cookies, cakes and brownies are not to be missed. We also create non-infused savory specialties like our famous vegan and gluten-free lasagna. When it comes to food, our chefs have a simple mission "Make it absolutely delicious and keep it natural". HealthyTOKYO creates 100% vegan food for 100% of the people. We want omnivores to rave about our delicacies as much as vegans do.
Find HealthyTOKYO Locations
CBD, one of the many beneficial compounds found in hemp, is exploding in popularity in Japan and around the world. According to a 2020 survey, 33% of those surveyed have used CBD products. The top reasons they take CBD are for pain, anxiety and stress, sleep and insomnia, arthritis, depression, migraines and headaches. CBD can be enjoyed in oils, gummies, foods and other forms. It can also be applied to your skin for its well known anti-inflammatory properties.
As Japan's CBD pioneer, we focus on the highest-quality made-in-Japan offerings. HealthyTOKYO has created several CBD collections, each designed for your specific needs.
The HealthyTOKYO Collection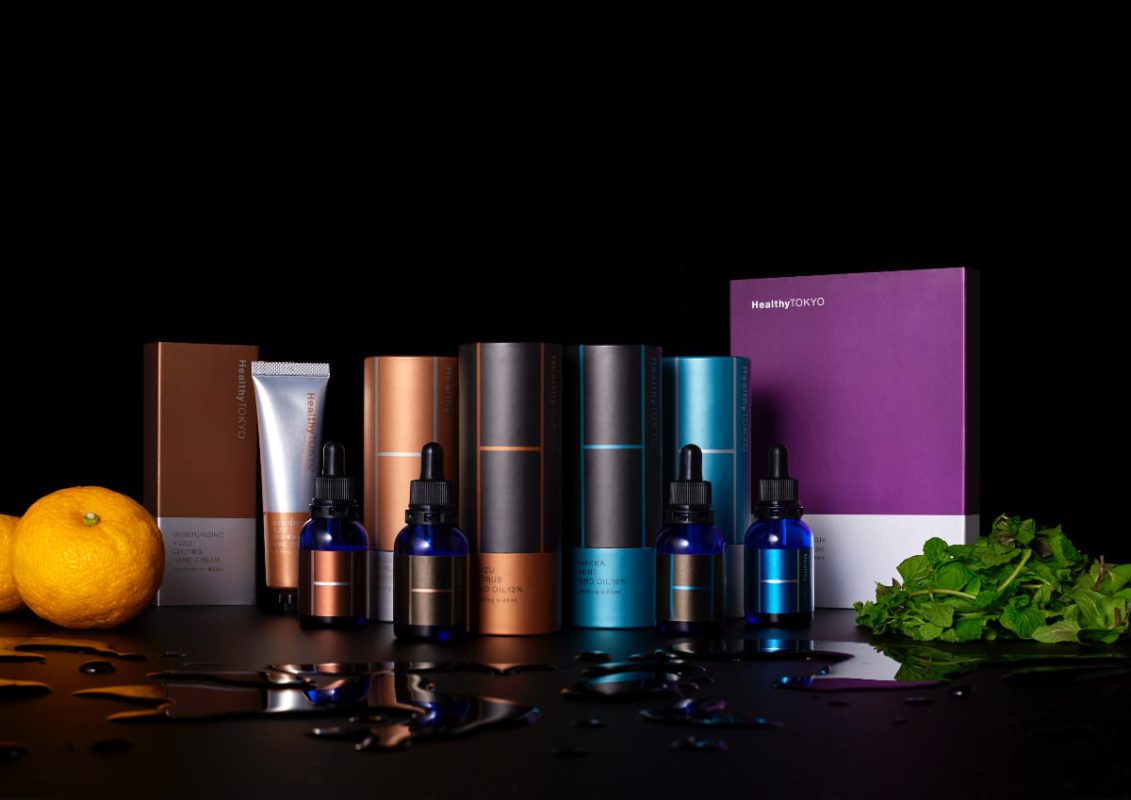 Premium, natural & vegan broad spectrum CBD
The HealthyTOKYO CBD collection with a focus on premium broad spectrum CBD oil, is elegant, innovative, all natural and vegan. Our Broad spectrum CBD oils contain Cannabidiol in addition to several other substances such as CBG (cannabigerol ) and CBN (cannabinol) which occur naturally in our organically grown hemp. CBD connoisseurs often prefer broad spectrum products as they are said to work synergistically to provide a more holistic experience. The HealthyTOKYO collection – Made in Japan. For those looking for the very best.

A dedication to Japanese quality and aesthetics.

Wholesome for your body. Nutrition for your mind.
Made in Japan
Highest Quality
Elegantly Designed
Always Natural
Ever Innovative
Thoughtfully Crafted
Forever Vegan
The finest broad-spectrum CBD
Shop HealthyTOKYO Collection
The Malka Bijoux Collection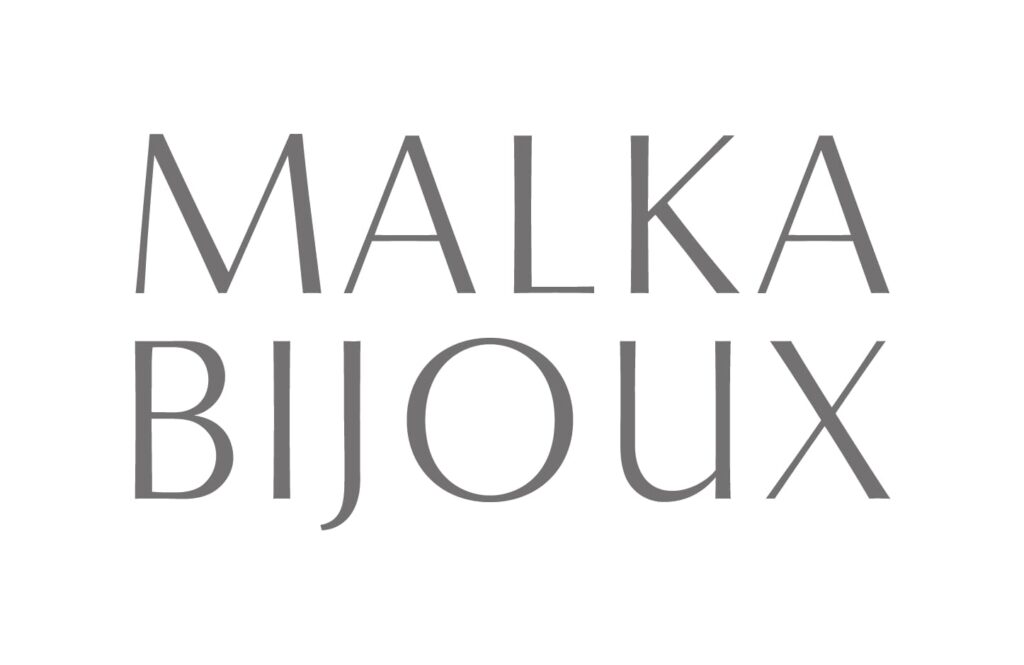 Japan's CBD Beauty
The Malka Bijoux Collection is our CBD Beauty line. Each product thoughtfully created in cooperation with beauty leaders, using the finest ingredients in Japan. An exclusive selection including CBD hair products, vitamin infused CBD gummies and CBD oils with innovative fragrances and flavors. With a synergistic focus on both inner and outer beauty. Most of this renown collection is vegan and always made in Japan.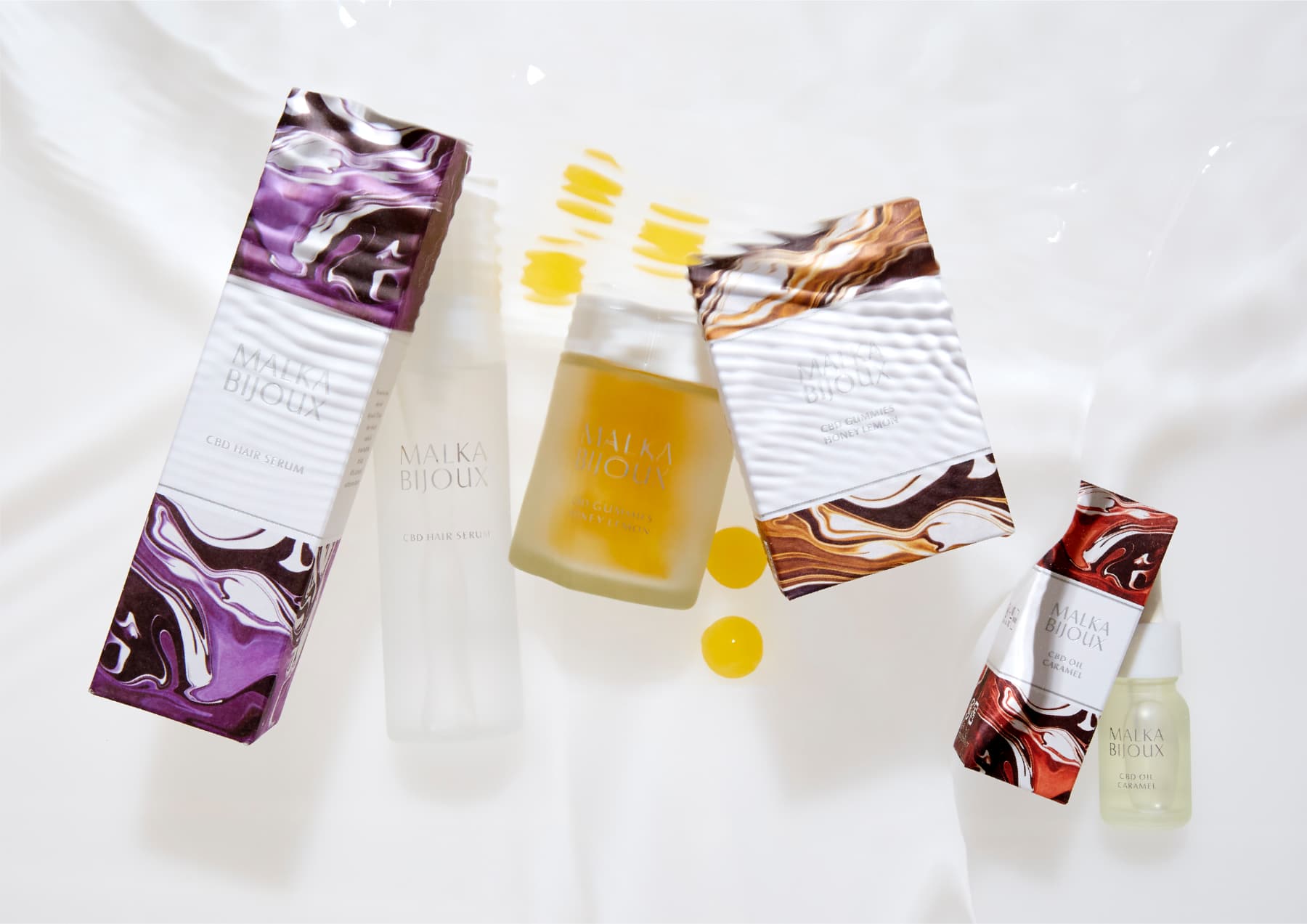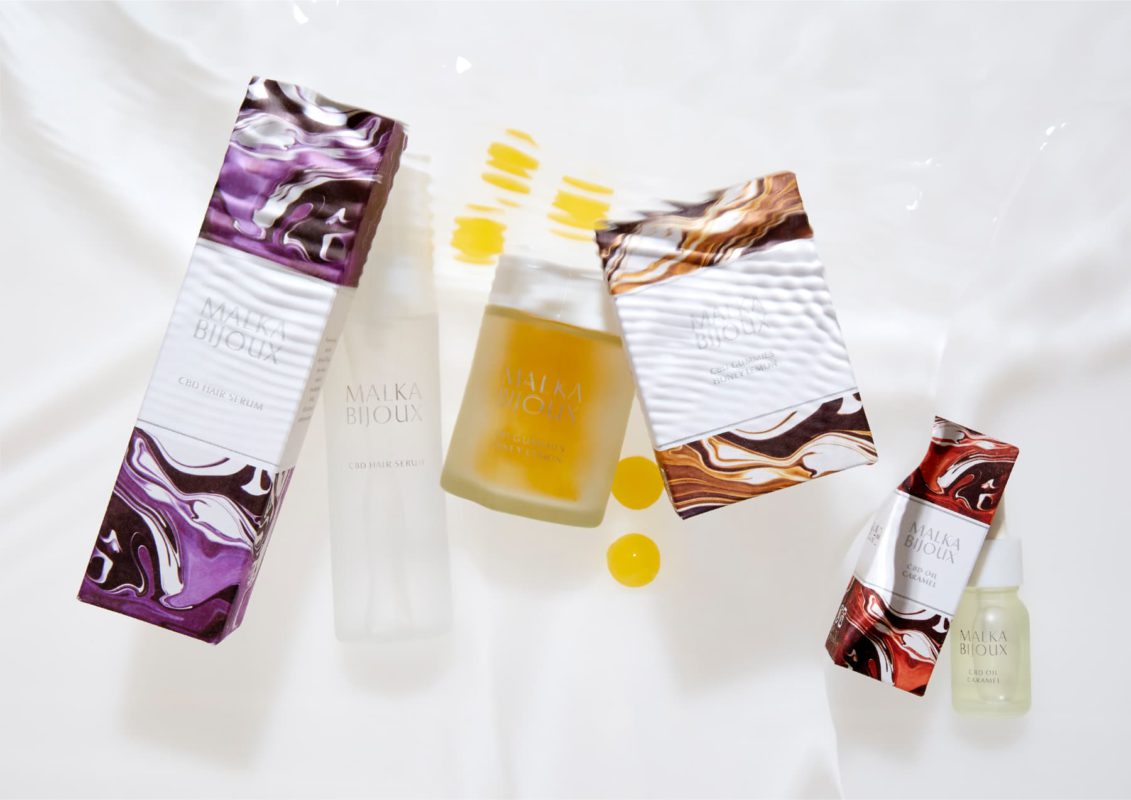 Shop Malka Bijoux Collection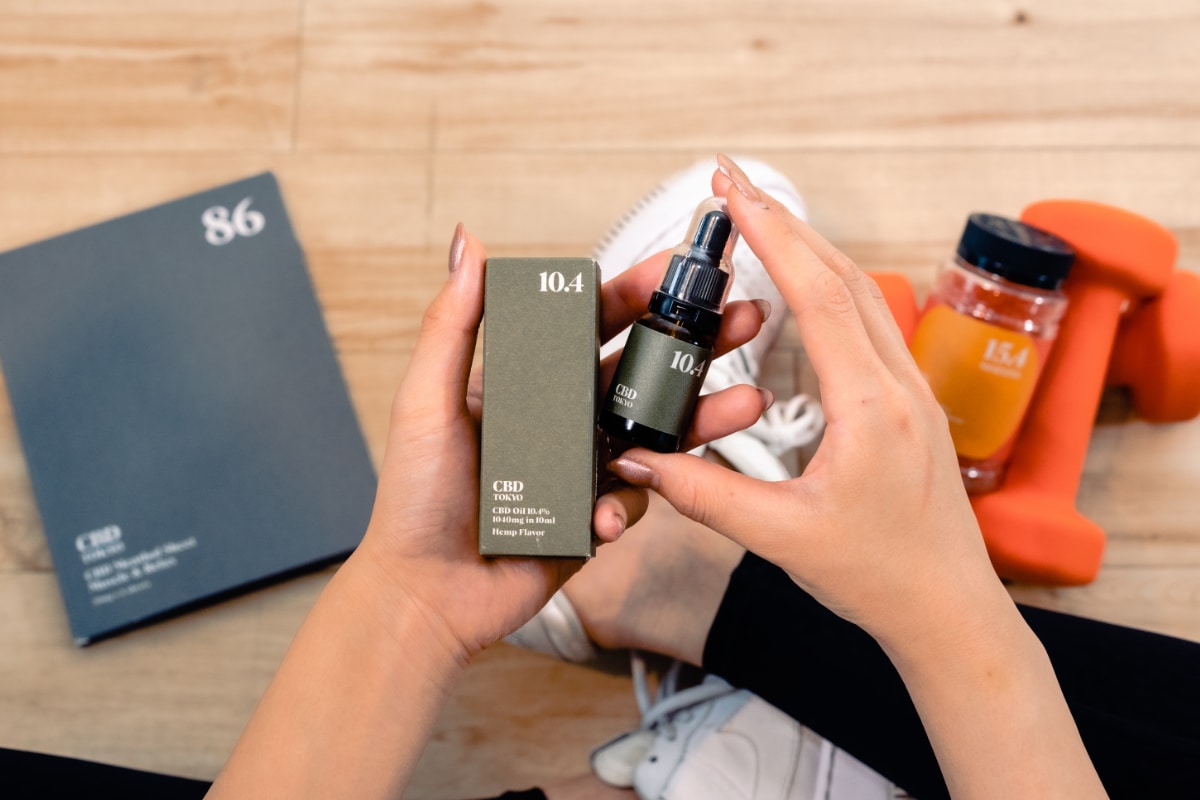 High Quality CBD Isolate Creations
The CBDTokyo selection is our urban, high quality, inventive and reliable CBD isolate-based series. Our CBD isolate is a pure form of cannabidiol extracted from organically grown hemp stalk. This collection boasts our broadest line of products. Loved by many including, amateur and professional athletes who prefer CBD isolate over broad spectrum. CBDTokyo offers high quality naturally flavored CBD oils, functional CBD gummies for morning, day and night, CBD vape, body patches and more. Most of this popular collection is vegan and always made in Japan.

Shop CBDTokyo Collection
HealthyTOKYO CBD Cafe Collection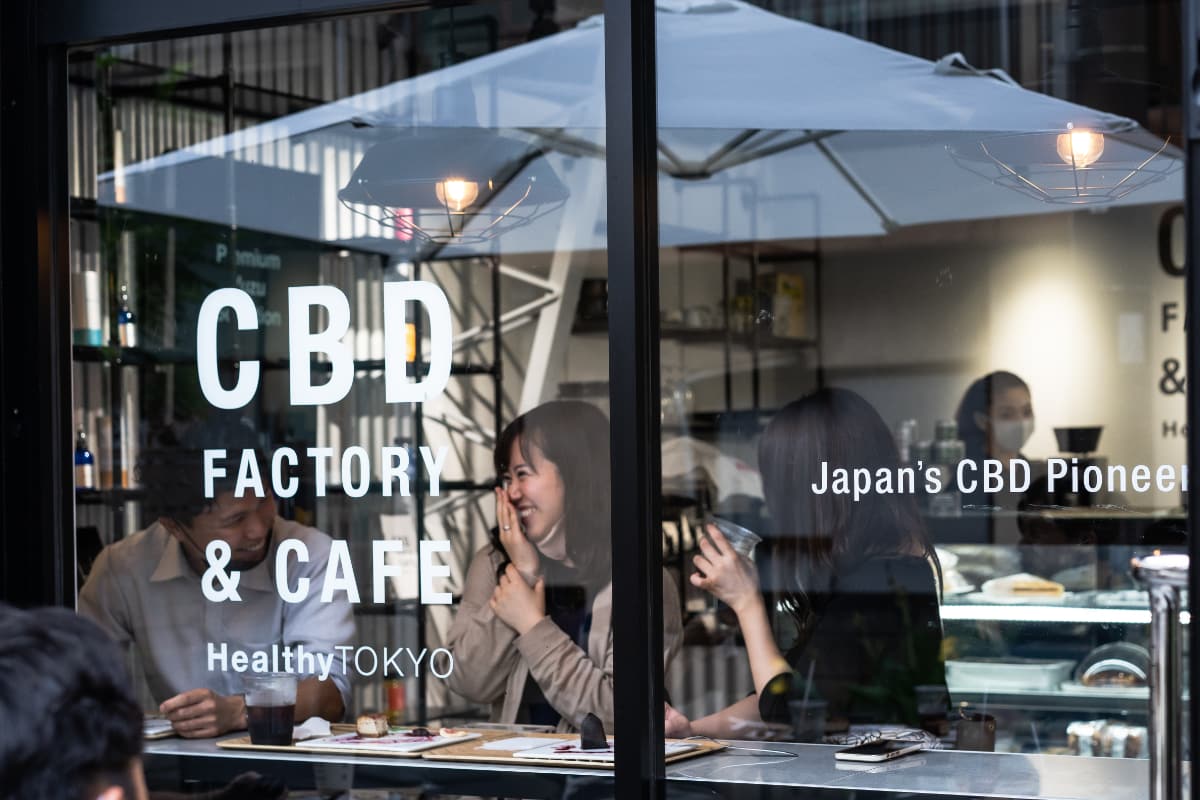 CBD-infused vegan sweets & cafe favorites from our Tokyo kitchen
This is our line of original handmade vegan CBD-infused treats and other vegan delicacies. We use only the finest natural and organic ingredients to create this expanding collection of delicious vegan goodies. All of our CBD vegan sweets are prepared by our trained chefs in the kitchen of our Edogawa CBD Factory.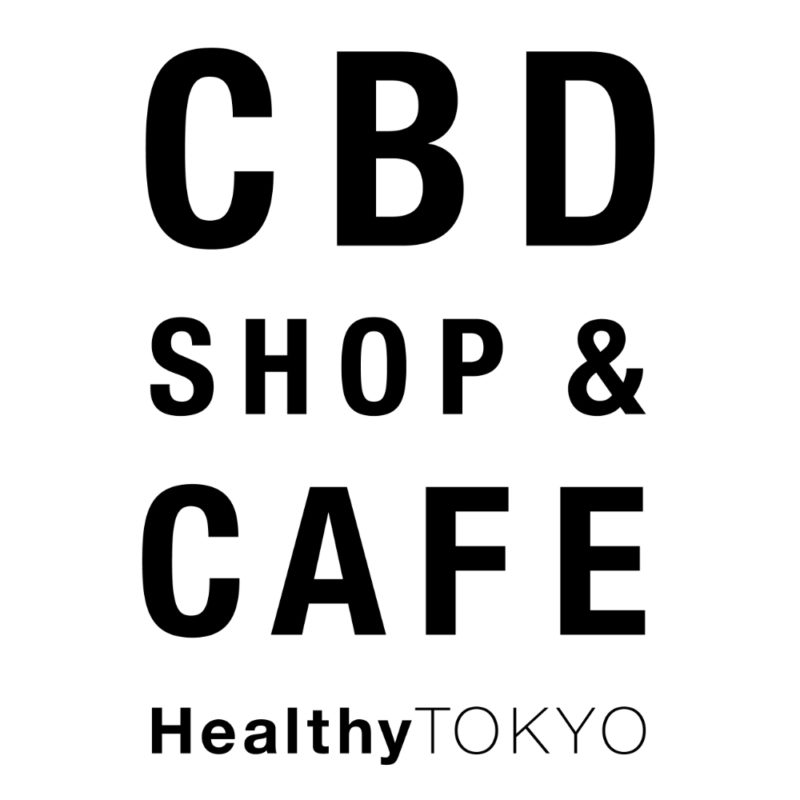 Choose from chocolates, cookies, energy bars, brownies and other delicacies. Each clearly marked with the amount of HealthyTOKYO CBD infused. You can enjoy both the delicious flavors and textures of our sweets with your preferred amount of CBD. Our famous lasagna (vegan and gluten-free) and gluten-free cakes are also available.
Shop HealthyTOKYO CBD Cafe Collection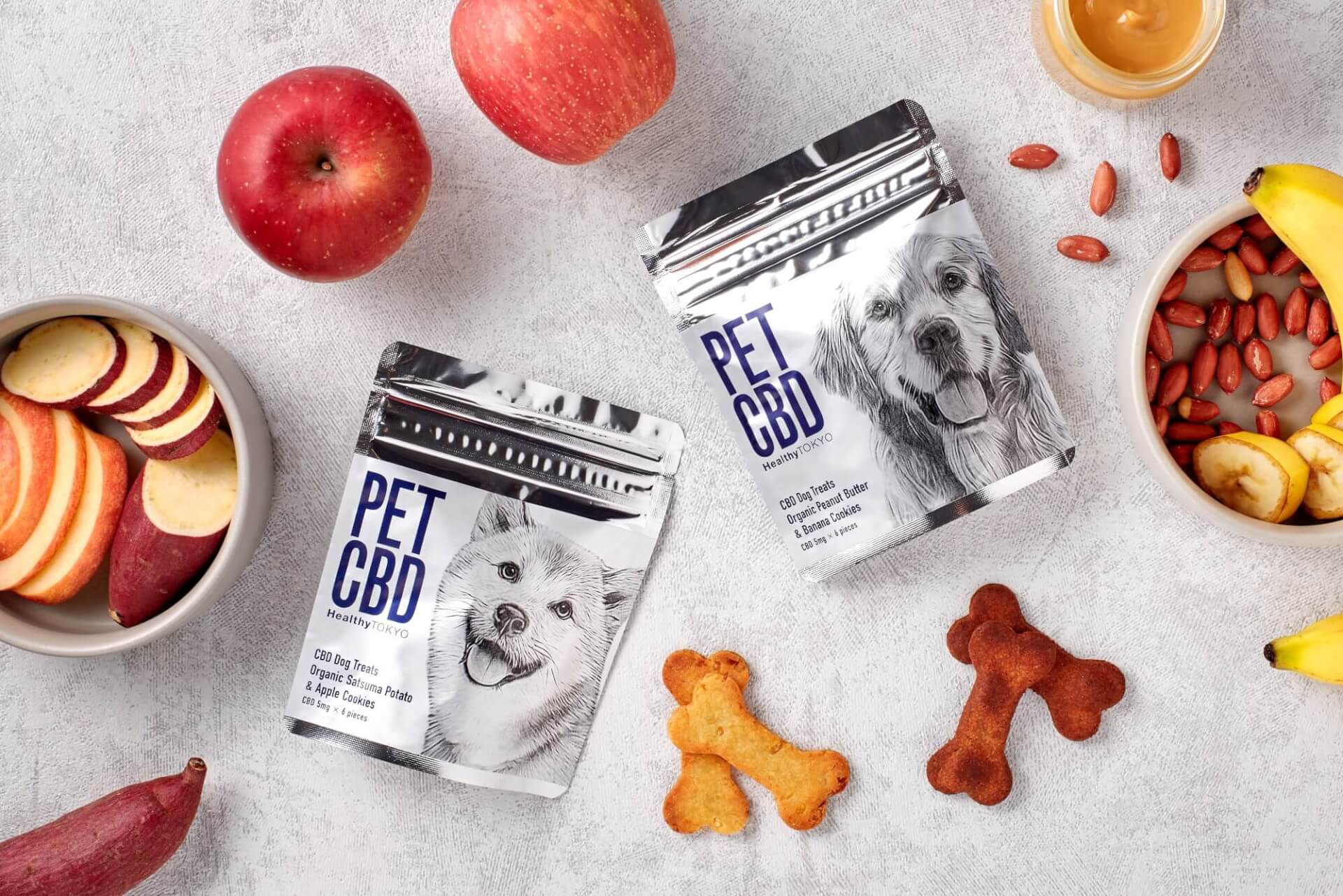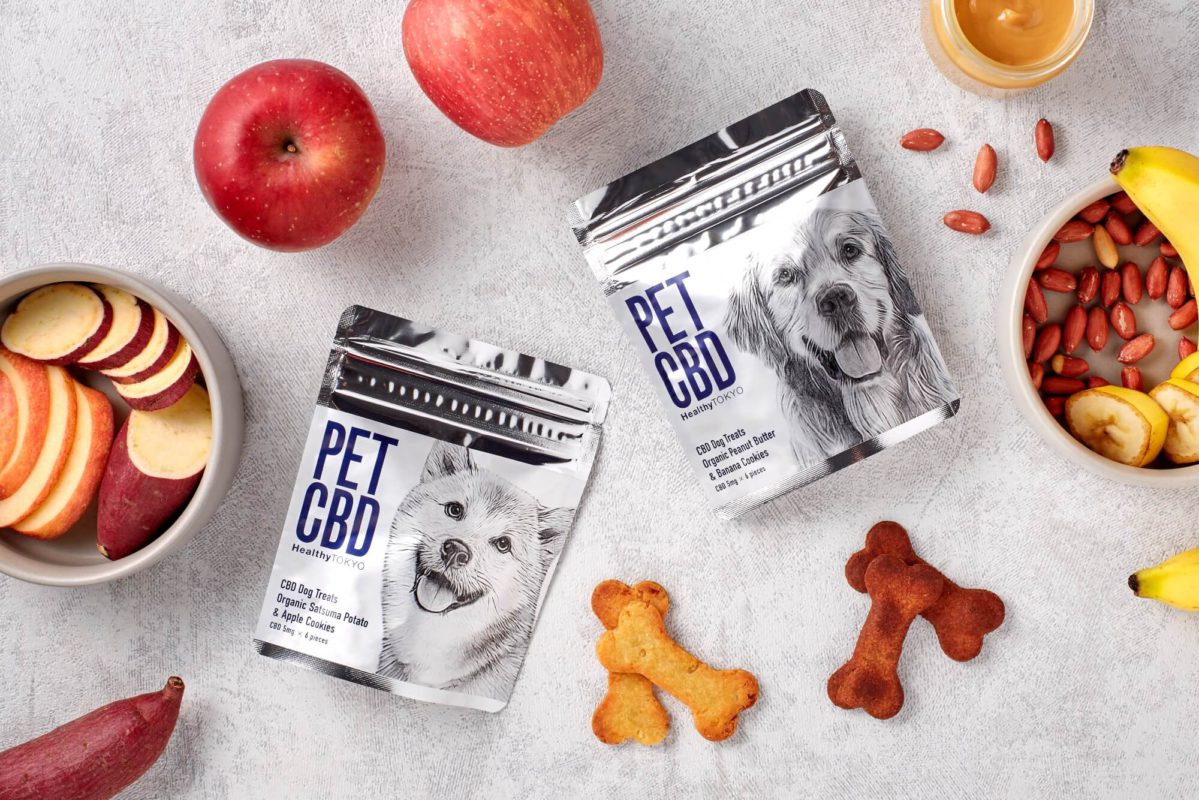 CBD treats and supplements specially formulated for cats & dogs
Our loving pets have many of the same concerns as their owners. Pain, sleep issues, stress and anxiousness, to name a few. Unlike humans, dogs and cats require special care when choosing ingredients that are well tolerated and beneficial for their health and happiness. PetCBD treats and supplements are specially formulated from all natural, vegan and organic ingredients that are carefully chosen to be good for your pets and make them happy.

Shop PetCBD Collection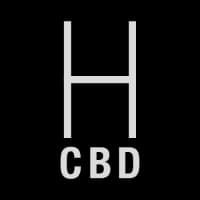 Made with only the highest quality HealthyTOKYO CBD from organically farmed hemp, stalk-derived, CO2 extracted and quality assured.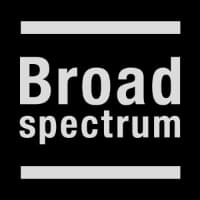 Made with HealthyTOKYO broad spectrum CBD, derived from organically farmed hemp and containing CBD as well as varying amounts of other beneficial cannabinoids like CBG and CBN.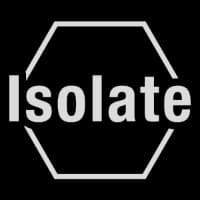 Made with a crystalline powder of CBD with a purity of up to 99%. It is pure CBD without oil, wax and terpenes usually contained in hemp itself.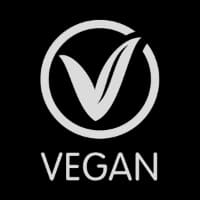 100% vegan. Absolutely no animals or animal-derived ingredients have been used in the development or crafting of products with this mark.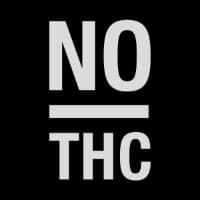 We assure 100% THC free products through double testing by third party testing agencies. The raw material is tested when imported and then again for each lot we produce.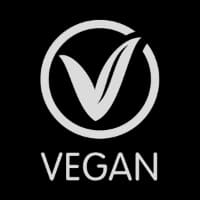 100% vegan. Absolutely no animals or animal-derived ingredients have been used in the development or crafting of products with this mark.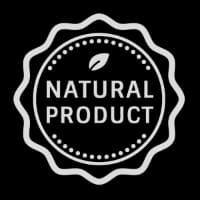 Contains only naturally derived ingredients.
Note: All HealthyTOKYO products are made with CBD derived exclusively from the stalk of the hemp plant in accordance with Japanese law.
The HealthyTOKYO Team is a dedicated and talented group of professionals with diverse backgrounds and extensive experience in health & wellness, design, digital marketing, industrial cannabis, restaurant management, product development, vegan cuisine and import and export.
We are passionate about our customers and our offerings and share in a belief to make the world a better place. We are based in Tokyo and love all that it has to offer.

We believe:
Everyone deserves easy access to high quality trustworthy products and services that contribute to a healthier and happier life.

Our customers and partners should always be met with honesty, integrity, transparency, efficiency and passion

Our employees should always be empowered to make the world a better place.
Apply to join the Team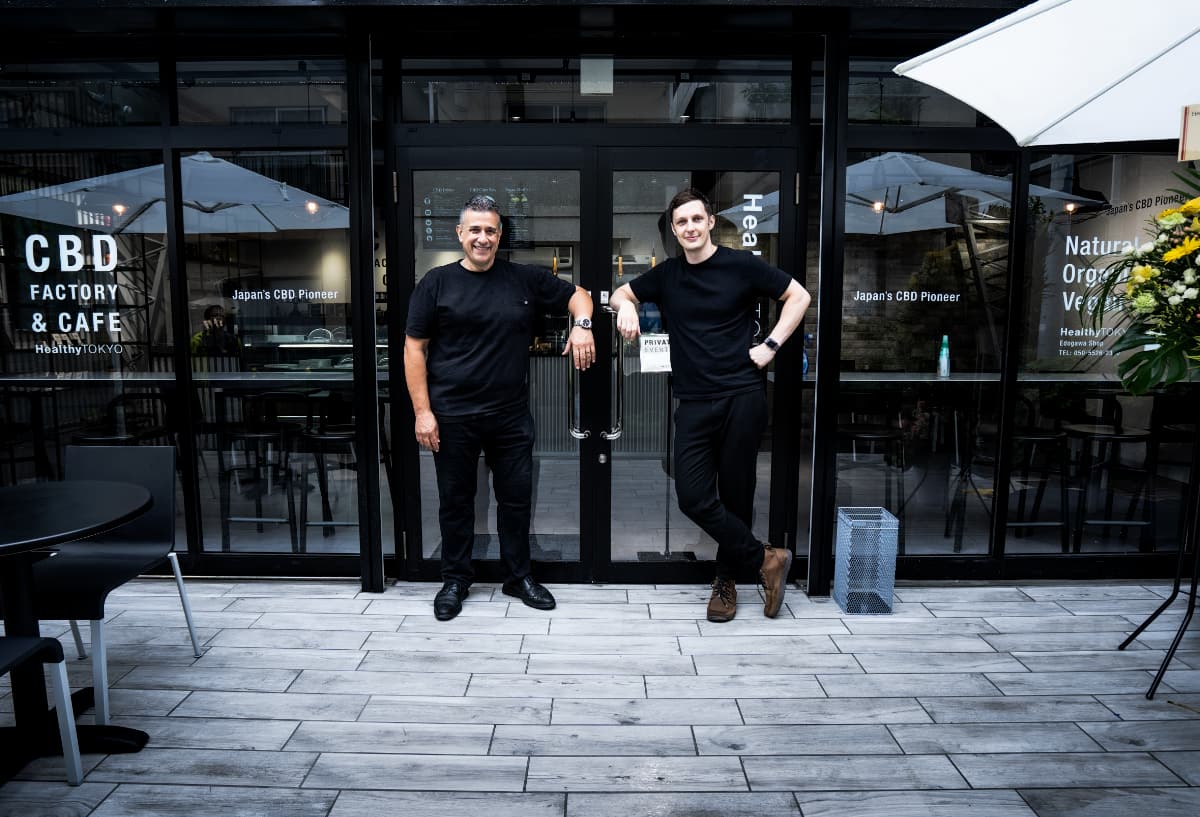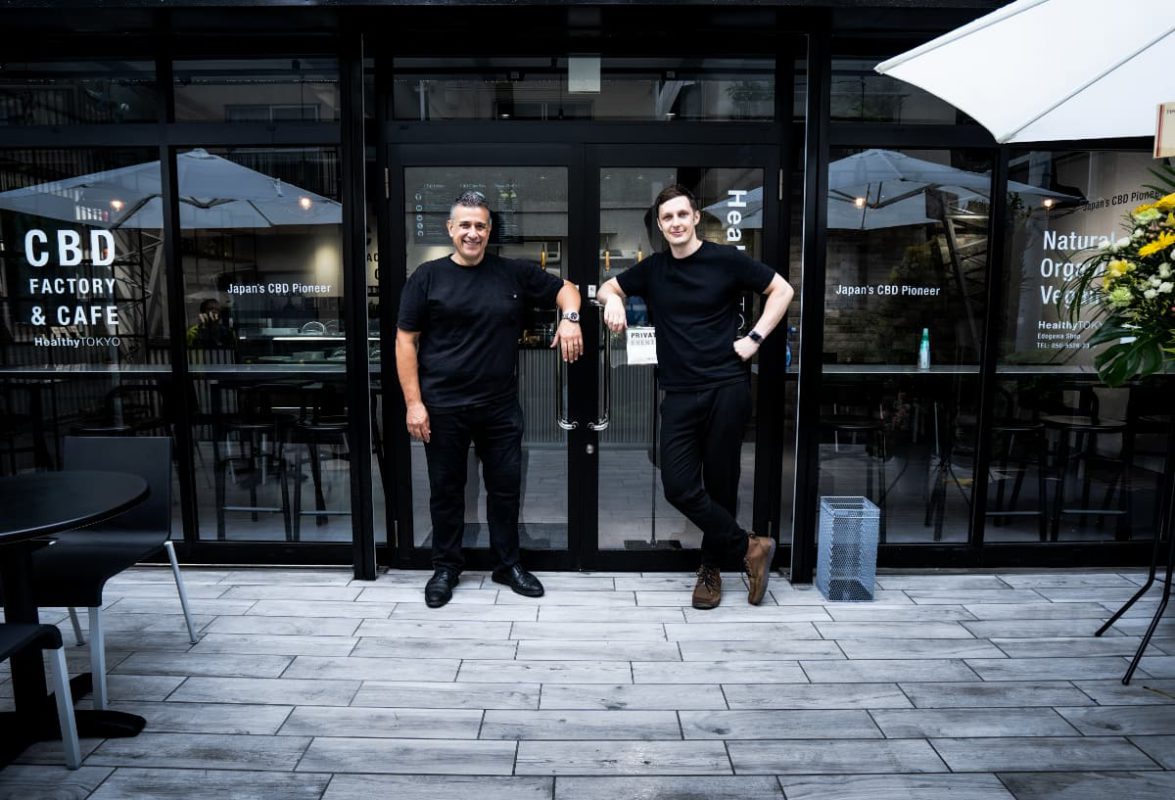 HealthyTOKYO leadership is dedicated to delighting our customers and employees. We are passionate about health and wellness. We believe in absolute quality and transparency. We love practical and effective business to drive real progress and innovation. As CBD pioneers in Japan we have a responsibility to help lead the growth of the Industry in an ethical manner. To this end, we are active members of MAJIC (Manufacturers Association of Japan Industrial Cannabis). We also support other health and wellness and vegan initiatives.
Michael Bobrove
Founder and CEO
Michael was born and raised in the USA and has been a resident of Japan for more than 30 years. He has been working in health and wellness since the early days of his career. He has over twenty years experience as an executive in both the pharmaceutical and medical device industries having built businesses with Schering, Medrad and Bayer. Michael has a MBA in International Management and Marketing with a minor in Japanese.
He has also served Industry organizations as an elected member of the boards for ACCJ (American Chamber of Commerce in Japan) and the AMDD (American Medical Device & Diagnostics Manufacturers Association) and MAJIC (Manufacturers Association of Japan Industrial Cannabis).
In 2011, with an entrepreneurial drive, he founded HealthyTOKYO. Michael is a Japan-expert and a passionate, energetic challenger. He is fluent in Japanese and English.
David Engebrand
Head of Operations
David was born and raised in Sweden. He served in the Swedish Army signal regiment as a tank navigator and gunner for the military communications and electronic warfare unit. He did his university studies in both Korea and Japan with a focus on business and Japanese communications.
He joined HealthyTOKYO in 2014 and is the Head of Operations and oversees the company's IT solutions. David is a digital marketing expert, relentless project executor and an energetic, caring and meticulous manager. David has lived in Asia for more than 13 years. He is fluent in Swedish, Korean, Japanese and English.
We also work with an increasing number of talented partners and retailers. If you are interested in partnerships with HealthyTOKYO please contact us with your ideas. We are always open to mutually beneficial cooperations that serve our mission and delight our customers.
Contact Us